The
article is intended at beginners and advanced users alike and shows the basic configuration of preferences recommended for Enterprise Architect.

Configuration Dialog for Preferences
Ribbon [Start] , Section [View] , Symbol [Preferences]
General Options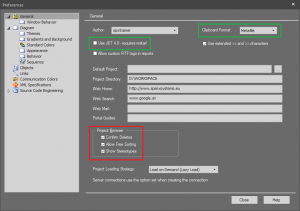 (necessary , recommended)
If the newly introduced .EAPX file format for file-based repositories should be used with EA-13, the option [Use JET 4.0 – requires restart] must be activated and the EA must be restarted. The file format is then available when creating new or opening existing repositories as well as for the EA feature Project Transfer.
Options for Diagrams
(necessary , recommended)
Options for Diagram Appearance
(necessary , recommended)
Options for Diagram Behavior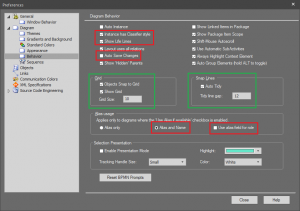 (necessary , recommended)
Options for Sequence Diagrams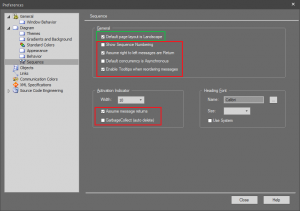 (necessary , recommended)
Options for Objects
(necessary , recommended)
Options for Links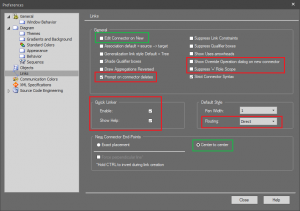 (necessary , recommended)
Options for Source Code Engineering
(necessary , recommended)
Options for Source Code Synchronization
(necessary , recommended)