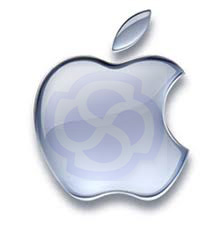 As Evermore users are using an Apple, I just want to share my experiences with Enterprise Architect on a Mac.
While you got under Linux wine and the winetricks a nice and free possibility to install EA and work with it quite smoothly, some tests with wine on a Mac were not really working, as I would have liked. As winetricks have to be installed seperately the usage seems quite tricky. The usage of winetrick often fails when installing some software. Either it just aborts the installation or it gets hung. After a while I got EA installed, but was immetiately fed up. It was slow – so slow it just was unusable.
Not willing to investigate these matters further, I thought that the commercial version of wine
CrossOver could be worth a try. First I got myself a trial version and did some research. The very first try to install EA just worked.
The speed of EA was usable and no real disturbing glitches came up. Sure from time to time I got the impression, I made same mistake, but that happens on Windows as well. So CrossOver was my partner. I got the full version of it.
C4P is the magic word – a method how CrossOver defines an installation routine for known applications just packed into an xml file. For EA there is such a file. Once started all needed steps will be done automatically. Needed fonts, Internet Explorer 6.0, Microsoft Data Access Components (MDAC) update version 2.8 and Microsoft XML Parser (MSXML) 4.0.
After that the script just gets the current trial version from SparxSystems and installs it.
If you do not want the trial version, but a licenced version of Enterprise Architect, may change the path to the setup file. Or you can change the used Windows version – Vista did it vor me.
Just a couple of minutes Enterprise Architect ist installed and works just nicely. A few minor anomalies can be detected – for one a horizontal partion the name is shown mirror-inverted.
Even the RTF-generation works just as expected. If MS Word is installed wihtin the bottle even MS Word is called for displaying the result externally. Without a Word installed the Wine Wordpad will be started. The usage of a native Mac MS Word seems not possible. Maybe there is some way, I haven't investigated this so far. But that is not a big matter. As well code generation with synchronisation works nicely.