Simply migrate to EA 16: Find out how at the Roadshow in your city!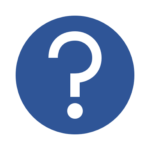 What offers the new EA16 version?
Enterprise Architect 16 is a highly anticipated upgrade. The new version is fully updated to the 64-bit implementation, extends and transforms key aspects of the entire tool suite with Pro Cloud Server 5, Prolaborate 4, WebEA :
Simplified modeling, collaboration, and governance functionality.
Automatic updating of diagrams
Flexible change management for model review
These new functionalities offer opportunities for simpler modelling and we are happy to share them with you.
Enough ZOOM Meetings: We'll come to your city in person, seven dates for easy migration to the new version of Enterprise Architect!
Why participate in the EA 16 Roadshow?
Our roadshow offers you the update to EA 16 and how you can easily migrate to the new version. In addition, our experts present tips and tricks for the practice:
The interaction of the EA Tool Suite with EA 16, Prolaborate 4.0, Pro Cloud Server 5 and WebEA.
Features of the last 3 releases that are rarely used but make modeling much easier.
5 steps for agile modeling.
Read more about the agenda here
Our tour dates: From 09:00h to 17:00h:
Monday, June 13 Stockholm** (CONVENDUM STOCKHOLM CITY AB)
Wednesday, June 15 Brussels** 
Wednesday, June 29 Berlin* (Eurostars Berlin Friedrichstrasse)
* = Event in German
** = Event in English
You can find more information about the already known locations here.
Good to know
To ensure a dialog and personal exchange of experiences between, the number of participants is limited. Each event will take place in the center / near the main train station, so that the venue is easily accessible by public transport.  The agenda remains the same at each location, speakers and trainers may vary.
Participation fee
The participation fee is EUR 149,- excluding VAT. Included in this price: Participation in the day program on site including coffee breaks and lunch, discounted and specific trainings.
And the entire EA 16 Roadshow team:
Peter Lieber

EA Enthusiast, Founder

Bob Hruska

Global consultant, speaker, trainer

Bettina Dutler

EAM Ambassador CH / CE

Salomé Wagner

Organisation

Thomas Schönher

Managing Director Sparx Services Schweiz

Hans Bartmann

Geschäftsführer SparxSystems Software GmbH

Evamaria Posch

Consultant und Trainerin

Orsolya Németh
Consultant und Senior Trainerin

Dr. Horst Kargl

Principal Consultant, Trainer, Product Manager

 
The speakers of the EA 16 Roadshow depend on the venue.